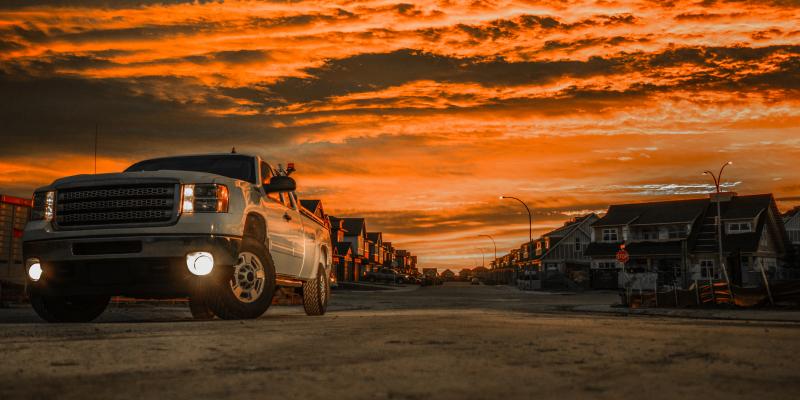 Pickup trucks are the undoubted king of the automotive sales market in the United States. According to a January 10, 2021 article posted on the MSNBC website, these trucks "dominate America's best-selling vehicles of 2020." In fact, in that sales year, those trucks accounted for five of the auto industry's ten best-selling vehicles overall. Nowadays, pickup trucks are also far more than just the two-wheel and four-wheel-drive, sparsely-equipped and utilitarian workhorses they once were. Buyers shopping around for trucks also know and appreciate just how well-equipped these vehicles are in 2021. For one, better-equipped four-door or "crew cab"-type pickups seem to sell in more significant numbers than do their lesser-equipped siblings. Is it time for a new truck? Make sure you buy the best, but only after reading through this quick list of the market's top trucks by equipment and capability:
1. The 2021 Ford F-150
Ford's F-Series pickup trucks have been the top-selling truck line of its kind for decades now, and they show no sign of slowing down. In 2020, Ford sold more than 900,000 F-150 versions, and loyalty to the truck often borders on the fanatical. For 2021, the F-150 comes with an available 430-hp hybrid engine that delivers 570 lb-feet of torque. That engine develops 30 more horses and 70 lb-feet more than its non-hybrid twin-turbo EcoBoost V6 stablemate can muster. A wide range of other engines keeps F-150 firmly on top of the King-of-the-Hill ranch, too, and when it's fully fitted out, this light-duty pickup can tow up to 14,000 pounds. A high-performance variant, the F-150 Raptor, also helps deliver a truck for nearly every taste.
2 - The 2021 Ram 1500
At one time, some truck shoppers considered the Ram pickup truck line an also-ran to Ford's and Chevy's full-size pickups, but that's no longer the case. The 2021 Ram 1500 has even won "Best Of" awards from a couple of car magazines, too. Ram 1500's available EcoDiesel V6 engine delivers the best power and torque among all light-duty diesel pickups, for one. The truck's interior is also nearly peerless in the market segment, and this Ram 1500 just flat-out drives well.
3 - The 2021 Chevrolet Silverado 1500
The Chevrolet Silverado 1500 full-size pickup truck regularly goes head-to-head with its two primary domestic competitors. The truck's fans are also fierce in their devotion to it. The Silverado 1500 recently received a full redesign. It also freshened the truck's looks, plus Silverado now boasts a new 6.2-liter V8 capable of deactivating up to six cylinders for fuel economy. Also, even the 1500's available turbocharged 2.7-liter four-cylinder engine can tow up to 9,300 pounds appropriately equipped. Like its competitors, the Silverado comes in either 2WD or 4WD versions. The two-wheel-drive model's 277-hp turbo diesel engine delivers 33 mpg on the highway.
4 - The 2021 Ford Ranger
After a several-year hiatus in the Ford lineup, the new 2021 Ford Ranger delivers strong towing capability and a powerful, fuel-efficient EcoBoost turbocharged four-cylinder engine. The Ranger's turbo four-cylinder is also one of the most fuel-efficient gasoline engines in the mid-size pickup truck segment. This four-cylinder even rivals individual competitors' diesel engines' fuel economy. Ranger's handsome new styling also stands out, especially in the Blue Oval's new Tremor off-road model.
5 - The 2021 Toyota Tundra
When buyers think of full-size pickup trucks, they don't usually immediately picture those available from Japan, but maybe they should. The four-door crew cab 2021 Toyota Tundra offers plenty of cabin room and an extensive roster of standard features, including Apple CarPlay support and Android Auto integration in an excellent infotainment system. The Tundra also comes with one engine choice. Still, it's a good one: A 5.7-liter V8 that delivers 381-horsepower through a slick-shifting 6-speed automatic transmission. Tundra can tow a decent amount, as well, at 10,200 pounds when it's appropriately equipped (such as with four-wheel drive).