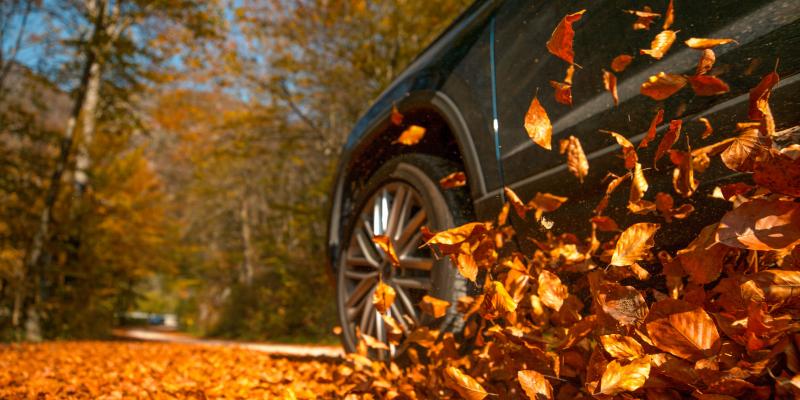 Sport utility vehicles are today the center of the American automotive market. However, no one would have thought more than 35 years ago that they would become so popular. Consider: The somewhat spartan and truck-like Jeep Cherokee -- widely considered the first mainstream "sport utility vehicle" -- first appeared on the scene back in 1984. Since then, these versatile motor vehicles have increasingly grown more refined over time. Today, SUVs come in all sizes, ranging from compact two-door models all the way up to full-size four-door luxury brands packed full of more high-tech equipment than once thought possible. It's the big sport utility vehicles that interest many curious SUV shoppers, too, especially the full-on luxury versions like the Lincoln Navigator. For one, these large SUVs have all the space you could ever need. As well, many of these big, well-equipped SUVs can handle the most challenging trails if called upon. Today, though, big SUVs also deliver whisper-quiet interiors and luxury car-like road manners when they're on the blacktop. Here's a list of some of the best large SUVs on the market today.
1 - The 2021 Lincoln Navigator
Several top auto magazines have given the 2021 Lincoln Navigator their "Best Of" award for large luxury SUVs, and it's easy to see why. The Navigator is both posh and powerful. This Lincoln also delivers loads of seating and cargo space, as well as an array of easy-to-use technology features that make it a joy to drive. Navigator's powerful twin-turbo EcoBoost V6 engine delivers 450 horsepower and excellent gas mileage for such a large 2x2 and 4x4 SUV. A composed, sedate ride plus a lavish cabin and three rows of seats make the 2021 Lincoln Navigator hard to top among big SUVs.
2 - The 2021 Cadillac Escalade
Cadillac Escalades offer extensive luxury features as well as an ability to go off-road if the drivers of these luxurious SUVs want to do so. The redesigned 2021 Cadillac Escalade delivers an elegant, high-tech cabin, a large cargo space, and three rows of comfortable, roomy, leather seats. Though it's a big SUV, the Escalade's ride is also well-balanced and composed, and cabin occupants are isolated from bumps, asphalt chatter, and other distractions. The Escalade's instrument panel also shines, with three display screens and crisp graphics that make this large SUV extremely enjoyable to operate. Like its rivals, the Escalade comes in 2WD and 4WD versions.
3 - The 2021 Chevrolet Suburban
Chevrolet places two large SUVs on this list with the fully redesigned 2021 Suburban and its vast seating space. The Suburban is larger than the Tahoe and is designed with families and groups of 7 to 8 occupants in mind. Whether a standard two-wheel-drive or a four-wheel-drive model, the Chevy Suburban offers a massive cargo area that can hold a refrigerator even. The Suburban also comes with an extensive list of standard features, with many high-tech systems available at higher equipment levels. There's even a turbo diesel engine if you want one, and Suburban's gas mileage is also surprisingly good for a rolling behemoth.
4 - The 2021 Ford Expedition
Ford's 2021 Expedition brings one of the more muscular engines in the marketplace to the SUV competition. The Expedition's twin-turbo EcoBoost V6 more than holds its own against rivals' V8 offerings. Three rows of spacious seating in this big SUV means more people can ride along. Plus, cargo space is also top-notch when such seating isn't needed, and there's even a two-row model available. You can also expect good gas mileage and an excellent towing capacity from the 2021 Ford Expedition, even in a 2x2 version.
5 - The 2021 Chevrolet Tahoe
Chevy Tahoes are known for their cavernous interiors and cargo areas. These large SUVs also come with powerful engines and excellent reliability. The 2021 Tahoe was also fully redesigned for 2021, and its list of standard equipment features is extensive. Four-wheel-drive Tahoes efficiently manage most backwoods trails, too. Plus, their new infotainment system controls are intuitive and easy to manage.